Coffee contains 98% water. The better the quality of the water, the purer and less adulterated the aroma. CLARIS reliably filters the water to leave the optimum ingredient for perfect coffee: pure water for pure enjoyment.
The new protective formula was developed especially with modern automatic machines with a One-Touch Cappuccino function in mind. It contains a mineral which stabilises the calcium carbonate.
This isn't then deposited in the fluid system, even with frequent steam preparation, actively preventing the pipes from blocking.
But CLARIS can offer even more: as well as preventing scale, it also filters many other substances detrimental to flavour and aroma out of the water. But the minerals and fluorides that are important for health are retained.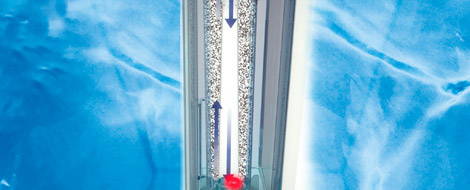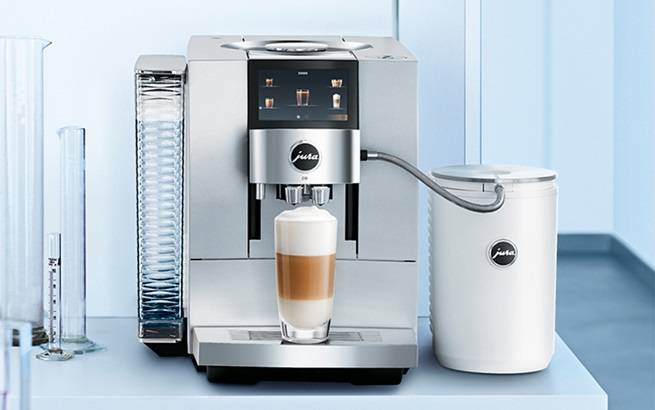 Consistently perfect coffee thanks to TÜV-certified hygiene

JURA coffee machines were certified as extremely hygienic by independent international testing organisation TÜV Rheinland in accordance with its own strict criteria. This proves that JURA maintenance products, precisely formulated to be effective with the electronically controlled programmes, guarantee TÜV-certified hygiene and cleanliness for every JURA coffee machine.
Limescale causes faults and impairs flavour

When water is heated, limescale is deposited. Pipes narrowed by limescale not only slow down the heating process and therefore consume more energy, but may even cause the machine to break down completely. Limescale also has a negative effect on the coffee itself. Although a small amount of calcium carbonate is important to the flavour of coffee, too much gives the water an unpleasant aftertaste and prevents the coffee aromas from developing as they should, partly due to fluctuating water temperatures.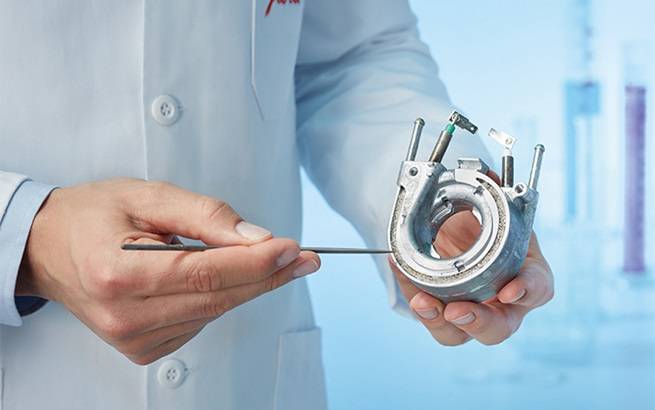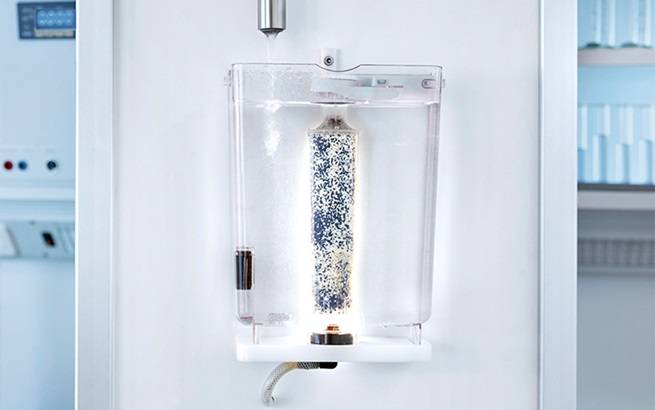 Limescale causes faults and impairs flavour

The right water is crucial to the taste of the coffee because coffee consists in fact of 98 % water. In addition to calcium, minerals and fluorides, the tap water in many areas contains traces of lead, copper, aluminium and chlorine. Positioned directly in the water tank, the CLARIS filter freshly filters the water every time coffee is prepared. It completely absorbs harmful substances while retaining important fluorides, which help the flavours to really develop. With the optimum water quality, every cup of coffee becomes a full-bodied taste experience. CLARIS eliminates the need to descale the machine.
JURA Key Technologies | Intelligent Water System (I.W.S.) with CLARIS Smart filter cartridge

Coffee contains 98% water. This means that fresh cold water is essential to achieving perfect coffee results. Heating the water causes calcium to be deposited. JURA offers an intelligent solution: the CLARIS plus filter cartridge.
This protects the machine against calcium deposits and extends its lifetime.
The machine does not need to be descaled.
And you are guaranteed consistently high water quality and therefore coffee quality.
The revolutionary technology of the Intelligent Water System (I.W.S.® ) automatically detects when a filter has been inserted without any programming being necessary.
---
| | | | | | | | |
| --- | --- | --- | --- | --- | --- | --- | --- |
| | | | | | | | |
| | | | | | | | |
| | | | | | | | |
| | | | | | | | |
| | | | | | | | |
| | | | | | | | |
| | | | | | | | |
| | | | | | | | |
| | | | | | | | |
| | | | | | | | |
| | | | | | | | |
| | | | | | | | |
| | | | | | | | |
| | | | | | | | |
| | | | | | | | |
| | | | | | | | |
| | | | | | | | |
| | | | | | | | |
| | | | | | | | |
| | | | | | | | |
| | | | | | | | |
| | | | | | | | |
| | | | | | | | |
| | | | | | | | |
| | | | | | | | |
| | | | | | | | |
| | | | | | | | |
| | | | | | | | |
| | | | | | | | |
| | | | | | | | |
| | | | | | | | |
| | | | | | | | |